Shopping Cart
Your Cart is Empty
There was an error with PayPal
Click here to try again
Thank you for your business!
You should be receiving an order confirmation from Paypal shortly.
Exit Shopping Cart
Hi and welcome to our blog,

I am wife, mother and childminder based in Derbyshire, who enjoys being creative. I am reliant on God & strive to be a good example!
My objective for sharing with you all is. I want to make a difference in people's lives and inspire others, through what I share.
I know it seems too huge ambition, and perhaps naive, but quantity is not everything. So even if what I share helps one individual in their journey through life I will feel really happy.
Over the next weeks, months and coming year I will slow start adding new postd about my journey through life. So I hope you will join me as I share this journey....Emma x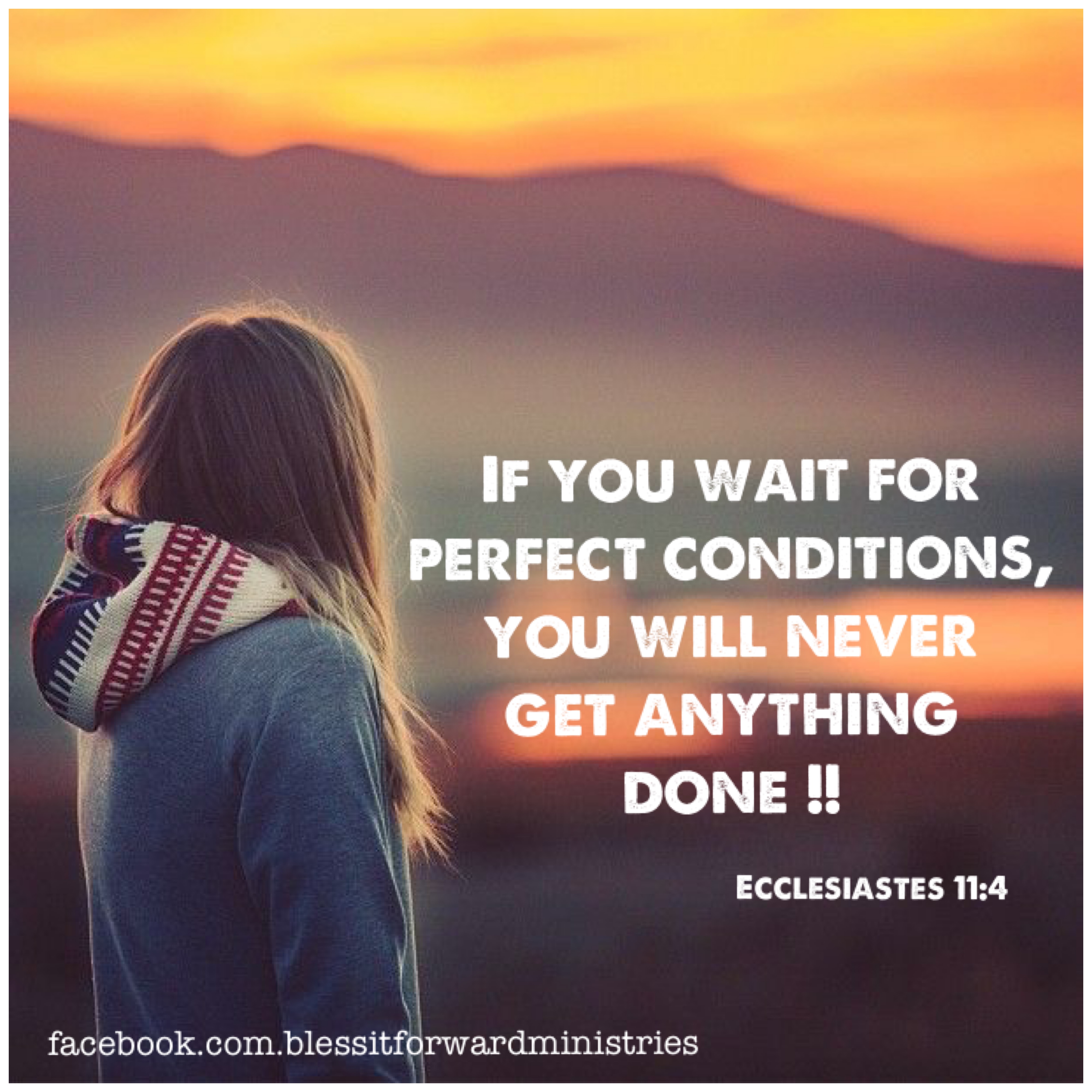 Hello,
A bit of encouragement for us all... I love this quotes as so true "Do not wait for everything to be perfect...It never will be...! Know, that now is you time to start...so go ahead and give your dreams a try..!" I Have to say my / our unquenchable search for perfection in life can often keeps us from pursuing our goals and dreams in life.
I often feel myself being challenged to pursue my goals, dreams and purpose in life in less than perfect circumstances, because if I continue to wait for the kids to be out of the house or until I have time or money etc I will likely never get to where I hope to be in life. Which got me thinking about the bible verse Ecclesiastes 11:4 If you wait for perfect conditions, you will never get anything done !! And I feel God is sayings, So what are you waiting for get started now. No matter what the situation you find yourself in, pursue your goals, dreams and purpose, knowing that God will lead us the right path, to where we need to be... hmmm food for thought for me and hopefully you.
Emma x
0

/